4 people from Action Acton recognised in awards
Related Links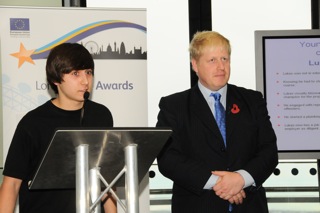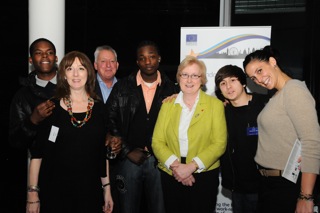 Action Acton
Participate
Comment on this story on the forum
A young offender from Ealing has been presented with a learning award by the London Mayor.
Lukas Kondrativicus has been involved with Action Acton through the 'Young Offenders in Custody and the Community' (YOCC) Skills Funding Agency/ESF (European Social Fund) funded project.
Action Acton's achievements in helping young offenders get training and employment resulted in a remarkable 4 shortlisted entries this year -- 2 young people were shortlisted for 'London Young Learner of the Year Award' (Lukas Kondrativicus and Shane Richards-Tavernier) , one young person was shortlisted for 'Outstanding Achiever of the Year' (Kabiru Gbolahan-Adesope) ; and 1 member of staff (Clarissa Stoneham) shortlisted for 'Tutor of the Year'.
This is the first time a charity and social enterprise has had 4 different individuals shortlisted for these Awards.
During his time with Action Acton, Lukas completed 3 accredited courses, got a job and improved his life chances.
At a ceremony at City Hall Boris Johnson, Mayor of London presented Lukas with his Award.
The Action Acton Young offender project has worked with over 60 young offenders helping them with literacy, numeracy, further education and construction qualifications as well as helping them get work experience and Jobs.
John Blackmore, Chief Executive of Action Acton said:
'We are absolutely delighted with the success of the young people and our staff. The young people have shown what they can achieve and how they can make a positive contribution in the community. Any employers out there who could help provide a Job or work experience please contact us!'

Clarissa Stoneham, the Action Acton project worker shortlisted for Tutor of the Year Award said:
' Being there at City Hall I saw firsthand how important it is to recognize achievement and progress and to take part in community solutions. We said to the Mayor he was standing among the future mayors of London and he turned and looked at them and said he knows!!
24 November 2010