Union changes timings for the walk outs
RMT has confirmed that the two strikes planned for February will go ahead but that their members will now walk out from 9pm on Tuesday 4 February until 8:59pm Thursday 6 February and from 9pm Tuesday 11 February until 8:59pm Thursday 13 February.
It is as part of the row over the closure of all 260 tube ticket offices on London Underground, with the loss of 1,000 jobs. The unions say the move will affect safety and security but LU claims it will mean more staff on platforms, free to answer commuter queries.
Yesterday a second union voted for strike action on London Underground. Members of the TSSA will also walk out on the 4th and 11th of February. It is not currently clear if their strike action will also begin at 9pm or not.
Today the DLR staff called off their planned strike action for 29th & 20th January.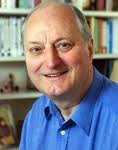 Richard Tracey, Conservative London Assembly Member for Wandsworth and Merton, said: "Yet again, militant RMT bosses are blackmailing workers and businesses with strike misery, which is backed by just 31% of their membership. If these strikes go ahead, it will be our workers who don't get paid if they can't get to work and businesses who will miss out on vital trade. RMT seems to be doing everything in its power to block innovation and progress on our tube network, while making sure their members pockets are lined with £46K salaries to drive trains, some of which are driverless capable, and bribes just to do their job on public holidays. Closing ticket offices will save £50 million every year and put staff around stations where they can serve the public effectively."
Phil Hufton, LU's Chief Operating Officer, said: "Our customers and staff are at the heart of our vision for the future of the Tube. All Tube stations will remain staffed at all times when services are operating, and we'll be introducing a 24-hour service at weekends during 2015. In future, there will be more staff in ticket halls and on platforms to help customers buy the right ticket and keep them safe and secure.
"We're committed to working with unions and staff to implement changes to station staffing without compulsory redundancies and we've been clear that there'll be a job for everyone at LU who wants to work for us and be flexible. I urge our trade union colleagues to work with us to shape the future of the Tube. "
January 28, 2014