Lottery winner from Ealing still hasn't come forward
Related Links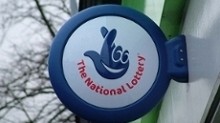 Participate
Comment on this story on the forum
Someone in Ealing could literally be sitting on a small fortune.
There are six unclaimed Euromillion winners in the UK at the moment, with a total of £9m in unclaimed prizes.
The National Lottery has launched National Back of the Sofa Week to encourage players to rummage between the cushions in search of the missing tickets so that they can claim their winnings.
As well as Ealing there is a South Lanarkshire winner, another in Stoke on Trent, and others in Blackburn, Leeds and Plymouth.

Camelot, the company that runs the National Lottery, has also revealed the silly places that some lottery winners kept their tickets before they claimed their life-changing prizes.
These included under the dog's basket, inside a tin of cat treats and in the car's sun visor, with one winner storing his in his secretary's make-up bag.
"The sofa is usually where families across the country gather in the evening to watch a bit of TV or just relax, so there is no excuse not to have a quick look," said a Lotto spokesman.
"It only takes a minute to delve between the cushions and you never know what you might find.
"From our experience with unclaimed prizes, the sofa isn't the only hiding place where players have found their winning tickets.
"Buried in coat pockets, in cupboards and even down the back of the kitchen drawer could be your chance to claim a life-changing amount of money."
5th April 2011