Lovebox and Citadel Festivals to be held in July but Mela looks doubtful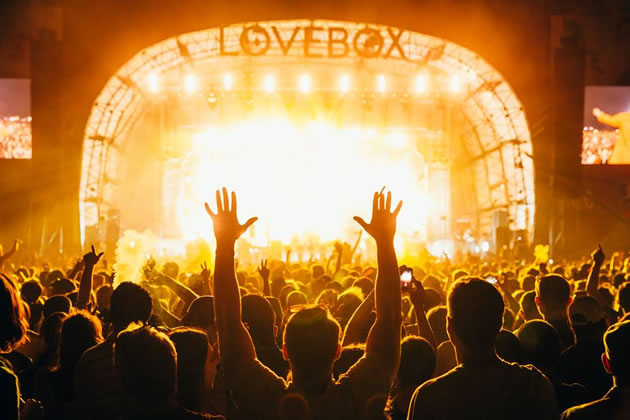 The newly renovated Gunnersbury Park is to hold two major popular music festivals this July.
Ealing and Hounslow Councils have reached an agreement with Festival Republic to host the annual Lovebox and Citadel Festivals in the park. The first festival will take place on Friday 13- Saturday 14 July (Lovebox); with Citadel following on Sunday 15 July 2018. Lovebox will be announcing their first wave of acts on Tuesday 13 February, and Citadel will announce their headliner on Tuesday 6 February.
Julian Bell, Leader of Ealing Council said: "I am delighted to welcome the Lovebox and Citadel Festivals to the borough this summer. Rightly recognised as among the very best anywhere across the capital and beyond, these festivals will boast acclaimed, international artists and a vibrant atmosphere for the many thousands of fans attending. Gunnersbury Park is a venue with an excellent record of hosting large public events including the London Mela, which has attracted over 90,000 visitors in the past."
"Gunnersbury Park is currently undergoing a hugely positive transition which will see brand new sports facilities and wonderful historical buildings opening their doors in the near future, and hosting these festivals is another huge boost for the park. It also underlines Ealing's reputation as a place to see great live events, further strengthening our bid to become London Borough of Culture 2019."
A recent meeting of the Joint Advisory Panel suggested that due to contractors using space by the main car park it would not be possible to hold the Mela this year.
The announcement is likely to cause concern to some local residents who objected to new licensing arrangements that gave the park discretion to hold events for up to 10,000 visitors. Commercial events are important for the park to raise enough revenue to properly maintain itself but there are fears that local residents and regular park users could be excluded if these become too regular. A petition was set up calling for changes to ensure that no events go on after 9pm, there are a fewer number of large events than the 4 concerts and 4 beer festivals were proposed, 21 days respite between events in the western playing fields and permission for small events to have a bar.
Petition organisers said, '' The community is more than the big events organisers and sports clubs. People use the park daily to walk their dogs, go for a run, fly kites, ride their bikes or sit and relax. All these activities will be restricted by what Hounslow plan. It is time Local people were listened to for a change.''
The Council said at the time of the application, "Although London Borough of Hounslow is seeking to maximise Gunnersbury Park's potential as a cultural venue, a maximum limit to the number of days this licence can be utilised will be set at 283."
Melvin Benn from Festival Republic commented "Gunnersbury Park has undergone a phenomenal transformation in recent years - I have no doubt that this move for Lovebox and Citadel 2018, will be a great success."
Lovebox: 13 / 14 July 2018 #Lovebox18
Tickets available at www.loveboxfestival.com
Citadel: 15 July 2018 #Citadel18
Tickets available at www.citadelfestival.com

January 31, 2018