Shutting down before Christmas as work begins on multi-million pound refurbishment
Gunnersbury Museum will close for renovation works for two years, from 4pm on Tuesday 23 December 2014 until 2017, as the £21 million refurbishment of the Park and facilities gets underway. The entire collection of the museum is to be put into storage and the premises will be closed to the public.
Hounslow Council described it as a "temporary closure". Asked why it would take so long and why the museum had to close down completely, a spokesman said that the scale of the project involved removing the roof and completely rebuilding it, stripping down the interior, installing lifts, remodelling the display areas and so on.
The entire collection has to be removed carefully and stored beforehand, so that detailed surveys can be done.
While the work is underway, the museum's education programme will be delivered from the small mansion next door, and it is hoped to provide access to the museum's collection through temporary displays and a digital portal.
The improvements, which start in the New Year, are expected to completed by spring 2017. They include:
• repair of the external and internal fabric of the large mansion, including refurbishment of the drawing room, long gallery, dining room and historic kitchens
• creation of display rooms to showcase the museum collections and the building's history effectively, and to provide space for events and functions
• installation of a lift to open up the building to the public and re-establish views into and out of the building
• construction of learning spaces and a carriage display gallery adjacent to the new park café with improvements to the visitor reception, signage and gift shop.
• Reintroducing activity to the park such as boating on the round pond
• Restoration of the orangery, horseshoe lake and other park landscape features.
Once all of the improvements to Gunnersbury Park and Museum are completed, visitor numbers are expected to rise from 600,000.
Earlier this year Councillors formally approved an additional £2.192 million investment in Gunnersbury Park to help deliver the ambitious regeneration plans for the park.
The extra money is on top of the £2.6 million already committed to the project, and will be added to the £8.8 million from the Heritage Lottery Fund and £5 million from Ealing council who jointly own the site.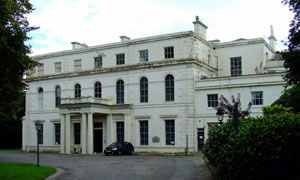 (The Large Mansion, home to the Gunnersbury Park Museum)
Both Hounslow and Ealing Councils have been jointly managing the house and park for some time, and a new management arrangement is being introduced to help make sure plans for the park are sustainable in the long term, whilst giving both councils oversight. A Community Interest Community (a body of Directors drawn from council nominees and members of the public with skills) has been chosen.
December 19, 2014