Help conserve and transform the estate
Related Links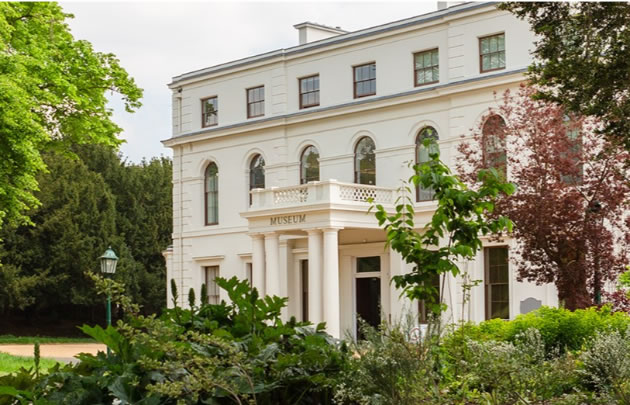 Participate
Comment on this story on the forum
Ealing and Hounslow Councils are inviting applications for the role of trustees to support the restoration of Gunnersbury Park and Museum by becoming volunteer members of a new charitable trust.
Up to four appointments will be made to join the board of what will be the Gunnersbury Museum and Park Development Trust. Trustees will play an important role contributing to the multi-million pound redevelopment; ensuring the Grade II listed, 186 acre site fulfils its potential to become a major heritage destination and community asset.
Trust members will be expected to use their skills and networks to raise donations and funds to help conserve, transform and make more accessible the heritage, landscape, park land and sporting legacy of the estate.
The Trust and its members will be supported by the combined professional bid writing team from Ealing and Hounslow Councils.
Applicants will need to demonstrate a commitment to West London, passion for Gunnersbury Park and its spectacular heritage and have the ability to network and raise funds.
Ealing Council's leader, Councillor Julian Bell said; "If you have a passion for Gunnersbury; along with the time and energy to help make this vital community asset even better; please do come forward and apply to become a trust member. You won't regret it."
Hounslow Council's leader, Councillor Steve Curran said: "Becoming a Trustee at Gunnersbury puts you right at the heart of west London's most exciting park regeneration project, recently boosted by some £10 million of lottery funding. The role will require heavy-duty fundraising skills, but the reward will be in securing a vibrant future for the park and museum for generations to come."
Once all four new trustees are appointed, the Gunnersbury Museum and Park Development Trust will then make an application for Charity Registration with the Charity Commission in February 2015.
To find out more about what being a trustee involves and the skills that are needed, read the trustee specification and role description in the trustee pack at www.ealing.gov.uk/gunnersbury
To apply, email a CV and letter of application — highlighting skills and experience that match the trustee specification — to Carole Stewart, Assistant Director Arts, Heritage and Libraries cstewart@ealing.gov.uk.
The deadline for completed applications and CVs is midday 5 January 2015.
2nd December 2014