and earn yourself a music ticket
Related Links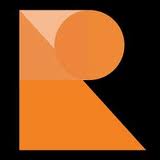 Participate
Comment on this story on the forum
ORANGE ROCKCORPS: Gunnersbury Park Project
Saturday 25th June 2011, 12 noon – 4pm
Gunnersbury Park, The Orangery, W5 4NE
Gunnersbury Park is a beautiful 75 hectare (186 acres) landscape of exceptional mature trees, open grass spaces and historic buildingsregistered as Grade 2* by English Heritage with 21 separately listed buildings.
Orange and RockCorps have come together to help you to give something back to the community.
Take part in Orange RockCorps and help transform the Orangery in Gunnersbury Park.
If you are free on Saturday 25th June 2011 between 12 noon - 4pm and would like to help the Orange RockCorps team to renovate the Orangery by painting, washing, scrubbing, varnishing and just generally having a jolly good old time, then all you need to do is register as a volunteer online at: http://www.orangerockcorps.co.uk/ or call 0800 954 7625.
After you give your 4 hours, you'll be given 1 ticket to see some great musical artists.
RockCorps is a pro-social production company. RockCorps uses music to inspire people to volunteer and get involved in their community. To date, over 45,000 volunteers have attended more than 20 amazing live music events.
This park exudes history, beauty and culture and this project will see the transformation of a currently disused building into a beautiful space.
So come down and join the Orange RockCorps team as we take a step back in time!
23 June 2011