Abdirahman Mohammed attacked two people in a High Street flat
Related Links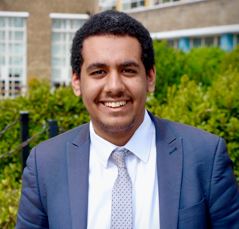 Participate
Comment on this story on the forum
An Ealing man has been jailed for two years and three months for a violent assault at a flat in Acton High Street.

Abdirahman Ahmed Mohamed, 27 of Beech Avenue, Ealing was sentenced at Isleworth Crown Court on Monday, 2 November for two counts of actual bodily harm after pleading guilty the same day.

On Sunday, 24 May at around 23:20hrs, Mohamed attended a friend's address in Acton High Street.
A disagreement took place between the 28-year-old woman and Mohamed. Mohamed had been drinking and the woman felt uncomfortable so called her cousin, a 31-year-old man and asked him to come to her flat. The disagreement continued and got heated so Mohamed was asked to leave. Mohamed attacked the woman with his leather belt and punched her causing her to fall to the floor. The cousin was hit over the head with a glass bottle and metal bar.

Passers by heard the screaming and called police. Police attended and Mohamed was arrested on suspicion of grievous bodily harm.

He was charged with two counts of actual bodily harm on 26 May.

Detective Constable Jaspal Bains said: "This sentence demonstrates the police and courts commitment to ensuring those who engaged in violent activity are taken off our streets This was a horrific unprovoked attack which took place in the victim's home address and having been asked to leave and refusing, he has violently assaulted the victim and her cousin causing injuries which required hospital
16th November 2015