The Ealing Central and Acton MP writes
Related Links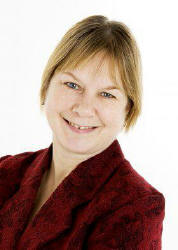 Participate
Comment on this story on the forum
Dear all,
From April this year a national reassessment of incapacity benefits will begin and letters will start arriving through letterboxes from the local Jobcentre Plus. Of the 2.6 million on incapacity benefits around 1.5 million people will be reassessed over a three year period.
Fundamentally, this process is born of the Coalition Government's desire to work out, once and for all, just who is in need of permanent support. It will also help address the burgeoning costs of providing incapacity benefits, which now stand at £13bn a year.
It is a very simple, straightforward process that will finally identify who might be able to return to work and hold down a job and those who genuinely cannot. The Work Programme that this reassessment will be a part of, will offer personalised support for those found able to work as they attempt to find a job.
The Government's ambition is to get as many people back into work as possible – something that can only be beneficial for everyone. So, this process is also driven by the view that work is good and that people everywhere benefit from having a job if they possibly can.

However, people who are genuinely in need of permanent support will continue to receive support. Moreover, people who already claim Employment Support Allowance (ESA) and people due to reach state pension age before April 2014 will not be affected – and those who are subsequently offered ESA after their assessment will find it a more generous payment than is currently available.
I thought it might be helpful, in anticipation of the national reassessment, to set out how the procedure will work:

• Jobcentre Plus will write to claimants to inform them that reassessment of their benefit is due. Phone calls will be made to follow up these letters with additional information and, for those with English as a second language, a letter in their native language can be requested;
• a medical assessment questionnaire will then be sent out, from which a Work Capability Assessment meeting may or may not be arranged, depending on the answers;
• if arranged, they will then be asked to attend a Work Capability Assessment meeting at which they will be asked a series of simple questions about the nature of their incapacity to work and about their ability to carry out simple tasks.
• a decision will then made on whether or not they should be offered ESA, or given support in finding a job. For those for whom work is not immediately possible, but may be at a later stage after recovery, continuing support will be offered until such time as they are able to transfer on to Jobseeker's Allowance (JSA).

Those deemed capable of work will be invited to apply for JSA. Those who are entitled to may also claim for Income Support. Those who really cannot work or have limited capability to work will move to ESA.
It is interesting to note that the process has been piloted in both Burnley and Aberdeen where 29% of those reassessed were deemed fit to work immediately while 39% could consider working with the right help.

This is not a process that should unduly worry anyone. It is a simple, straightforward procedure, built around a fair assessment with several tiers of appeal, with a final appeal to an independent tribunal. If anyone has any questions, I would be more than happy to discuss the reassessment further and can be contacted by email on: angie.bray.mp@parliament.uk
Best wishes,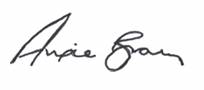 23rd March 2011