Images released of suspect who left bus at Acton Park
Related Links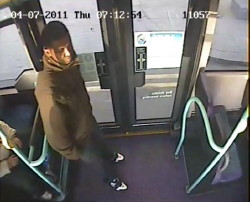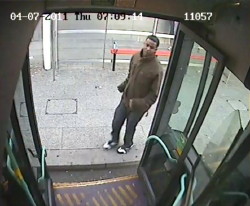 Participate
Comment on this story on the forum
Police are appealing for help in identifying a man they would like to speak to in connection with a sexual assault that happened on a 207 bus in April.
A 39 year old woman, was travelling on the bus on Thursday 7th April at around 7.35am. A man got on 5 minutes later at Shepherd's Bush, sat next to her and sexually assaulted her.
The woman moved away from him went to the driver of the bus and then made her way to Acton Police Station.
The suspect left the bus opposite Acton Park.
Police would like to speak to a man who is described as being black, of Somali appearance, slim, between mid 30's to early 40's, approx 6' tall, short black hair with a black beard. At the time of the incident he was wearing brown long corduroy jacket.
Officers from Ealing Borough are investigating the assault and have released a picture of the man they would like to identify in connection with this enquiry.
DC Davies said "We are very keen to speak to the man in the CCTV as we know he was on the bus at the time of the assault and ask for anyone who knows who or where he is to contact us.
Anyone with any information is asked to contact DC Davies on 0208 246 1181 or call Crimestoppers Anonymously on 0800 555 111.
20th September 2011