No one injured but A40 closed during Friday's rush hour
London Fire Brigade is investigating the cause of the blaze which broke out on a double decker tour bus on the busy westbound Westway, the A40 during the evening rush hour on Friday June 20.
The fire caused chaos for people coming home for the weekend with the road closed in both directions in Acton, between Savoy Circus and the Northern roundabout.
As these pictures show, the dramatic plume of smoke rising from the elevated road could be seen for miles around.
Four fire engines and around 20 firefighters dealt with the fire which destroyed the open topped coach, but the brigade says that thankfully there were no injuries.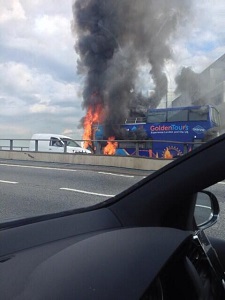 picture via twitter from @annatomlinson
The Brigade says it was called at 5.51pm and the fire was under control by 6.32pm. Fire crews from Acton, Kensington, North Kensington and Hammersmith fire stations attended the incident.
The cause of the fire is under investigation.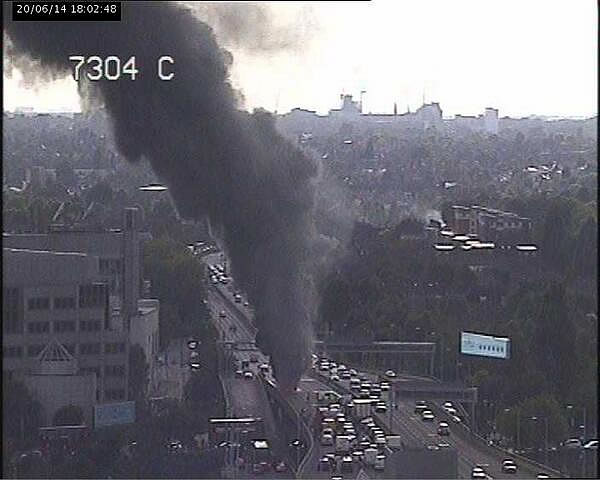 Pic: TfL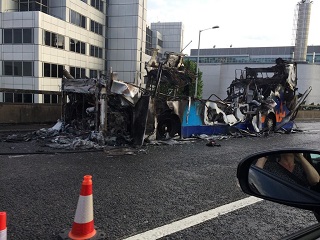 picture via twitter from @annatomlinson