Police and midwife help out as baby girl is born in car-park
Related Links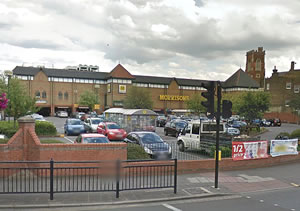 Participate
Comment on this story on the forum
Two local police and an off-duty midwife came to the rescue when a pregnant woman went into labour in Morrisons supermarket car-park last night (July 1).
The drama took place at the branch in Acton just after 7.15pm and resulted in the birth of a baby girl. Mother and daughter were said to be doing fine.
An off-duty midwife, who was shopping in the store overheard a local police officer asking for assistance from the store manager after it became clear that the woman had gone into labour in the car park and there was no time to get her to hospital.
She offered to help out and the police officers, PC Simon Cole and PC Jamie Forrester, went outside to help make the mother as comfortable as possible with some duvets and other materials from the supermarket
The baby girl was safely delivered some time later.
A London Ambulance spokesperson said they were called at around 6.30pm to reports of a woman aged in her thirties, having gone in labour in King St, Acton. A first responder was sent by car followed by an ambulance crew. The woman was then taken to Ealing Hospital.
PC Cole, from Acton Central Policing Team, said:
''Although this is something we are not trained for, we were more than happy to help. Just by chance the mid-wife was nearby and her expertise ensured the baby was safely delivered. It is an experience we will never forget.''
A Morrisons Spokesperson said:

'' We are pleased that mother and baby are doing well. Our store colleagues in Acton supported the mum-to-be with duvets and pillows to make her comfortable along with refreshments. We wish them health and happiness and pass on our congratulations to the family.''
July 3, 2014