Taste of modern Thailand a stone's throw from Ealing Common
Related Links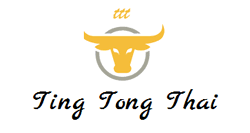 322 Uxbridge Road
Acton Hill, W3 9QP
For reservations, call: 0208 992 2225
Participate
Comment on this story on the forum
13 years of Thai tradition is set to endure as much-loved Acton restaurant Thai Nice rises from the ashes, with a fresh new team, a refurbished space and new owners.
The brand new Ting Tong Thai restaurant in Acton offers innovative Thai cuisine, spanning four regions to bring the taste of modern Thailand to London. A chic and sophisticated feng-shui designed interior provides the perfect backdrop, filled with ornate carvings, gold-plated Thai statuettes and lavish tapestries.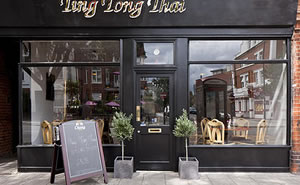 Serving up a whole host of dishes, from mild curries inspired by northern cuisine, to hot and spicy food from the south, the Ting Tong Thai menu is sure to have something for every palate. Classics such as Thai red and green curries feature alongside more inventive dishes such as lamb curry in coconut milk, served with potatoes and cashew nuts.

Set menus are also available at the new Thai restaurant for West London. The Bangkok set menu serves up aromatic delights such as honey roast ribs and brandy chicken, where the Phuket menu offers beef with oyster sauce and Thai fishcakes with sweetcorn fritters. A vegetarian set menu is also available.
Offering modern Thai cuisine in a classic Asian dining space, Ting Tong Thai in London sits just 4 minutes' walk from Ealing Common Tube Station.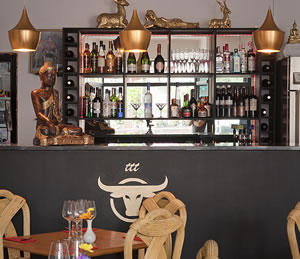 Advertisement
August 19, 2014