West London business The Stone & Ceramic Warehouse, has supplied HG Walter with stunning new flooring and surfaces as part of the shop's £1million refit.
When renowned butcher HG Walter decided it was time for a refurbishment, they wanted to create a timeless, sophisticated shop to welcome customers and support their reputation as a high-grade retailer. The Stone & Ceramic Warehouse was perfectly placed to meet their brief.

SACW's impressive range of products meant that HG Walter could choose exactly the look and ambience they required. They selected a cool white and pale grey colour scheme with marble Pompeii Swirl for the floor, Bianco Carrara slabs for the surfaces and ceramic Soho Craquelle tiles for the walls in the shop.
With the butcher regularly supplying celebrity chefs and Michelin-starred restaurants, making the right first impression on visitors to their shop in Barons Court was of utmost importance. The aged crackle finish combined with the luxury of marble created a stylish boutique-feel interior whilst still reflecting the butcher's English heritage.
Based in Chiswick, The Stone & Ceramic Warehouse has been supplying tiles for over half a century and has a reputation as a leading retailer of sophisticated natural and ceramic wall and floor coverings. The qualified and experienced team of in-house designers regularly provide practical and inspirational advice to customers, as well as guidance on projects both large and small.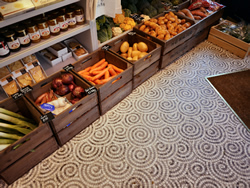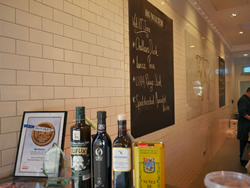 Advertisement