Local garden design company bringing you a new place to buy plants
Plants of all shapes & sizes will now be available right here on your doorstep. The Garden Place is coming very soon to Chiswick – our grand opening will be Monday May 28. We'll have a great variety of plants brought in directly from growers which means fantastic prices for you. We'll also be able to help you choose from our large range just in time to get your garden in great shape for the summer.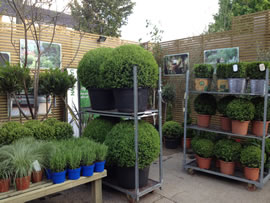 The Garden Place will be featuring all of the most popular plants with outstanding quality at affordable prices – sourcing our plants from growers in the UK & Europe means we can pass on the savings to you.
Being close to Chiswick, Hammersmith, Kew, Richmond, Barnes, Ealing and most of West London, our plant yard is open for you to browse and buy 6 days a week. And if you need something specially sourced, our friendly, knowledgeable staff will be happy to help.
The Garden Place is brought to you by UrbanscapingUK – your local, reliable Garden Design, Landscaping and Maintenance business. We do both residential and commercial work in London, Surrey and beyond. UrbanscapingUK also is the licensed installer of LazyLawn for W and TW postcodes.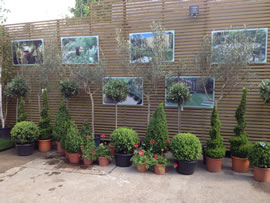 UrbanscapingUK's owner Daniel Wanat is thrilled to be bringing The Garden Place to the local area. "I have done my research and I know this is a unique offering for West London. Being in the heart of Chiswick, we welcome existing and new customers to come in and see our plant selections for themselves. And if we don't have it, we'll do our best to get it for you".
We will offer a fantastic range of topiary, both large and small, herbaceous for seasonal colour and bedding plants for containers. Our plants are for gardens of all shape and sizes and for gardeners of all abilities. From homeowners and residents associations to hotels, pubs and restaurants, we will be able to provide you with plants and topiary to fit the bill. We'll also be offering discounts for trade partners as well. We can source and deliver plants from your list within a few days.
Our standard stock list includes a great selection ranging from agapanthus, buxus, bay and olive trees to lavender, grasses and herbs but with so much variety there are simply too many to name here. You'll just have to come and see for yourself. We'll also stock compost and other tools for your garden.
The Garden Place is open throughout the year, Monday to Saturday. We're located at York's Yard, 12A Sutton Lane North, Chiswick W4 (just opposite the Porsche Showroom). Have a look on our website www.urbanscapinguk.com, email us on office@urbanscapinguk.com or call us on 020 8995 5777 to find out more
Urban Scaping
Advertisement Promotion
11th May 2012