G14 is a focused approach to changing your body composition, health and quality of life with a combination of personal training and daily nutrition coaching. A results-driven, one-to-one process over 14 weeks that will transform how you look and feel. The generic, quick-fix, 'eat less, do more' approach doesn't work. We pride ourselves on a truly personalised, scientific and sustainable approach that does. All you need is the motivation to change, we take care of the rest.
Next Start Date: Monday 8th September 2014
Spaces Remaining: 8

If you're interested in finding out more information then please contact us today to arrange your free personal consultation. We can discuss your individual requirements in more detail and recommend the best programme option for you.
Here are a few testimonial extracts from local residents, which can all be read in full along with other success stories on our website www.G14.co.uk:

"The G14 experience has been life changing, delivering an intelligent framework for a healthier, happier life. My body is really toned and I feel fantastic, full of energy. I really can't thank them all enough" Lindy B

"G14 has transformed not only my body but my mind too! Without doubt one of the best things I have ever done." Jane H

"After 14 weeks, I am honestly a different person. I feel great, I feel healthy and most of all I feel in control of my own development. I am fitter, leaner and happier. I can't recommend G14 highly enough" Sean C

"My results have been phenomenal, I lost close to 28lbs of body fat and 14cm from my waist. More importantly I now have the tools and know how to be able to continue with the new healthy lifestyle that Inow love. It's the kick-start that I needed" Anita S

"If you're thinking about starting at G14 - just do it! Money can't buy what it gives you. The results achieved are way beyond anything I could have imagined" Sandra R

"If you're someone who has been in the cycle of diets, calorie counting, binging, excessive exercise and haven't seen results – then G14 is the place for you. You will never look back!"Lisa I

"The results I have achieved have been amazing. Losing close to 20lbs of body fat in 14 weeks and more importantly I feel amazing" Kathy H

"If you are thinking about starting at G14 all I can say is do it - it's a life-changing experience. At the end you'll be literally transformed - you'll be eating right, training right and feeling so much happier in your body." Bryce B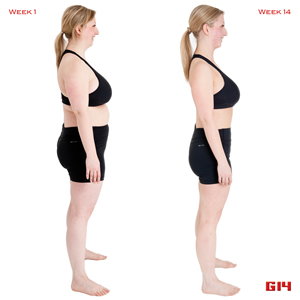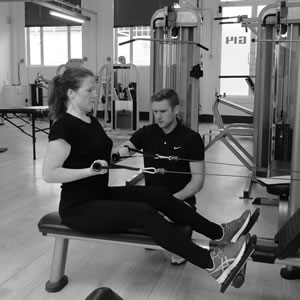 Advertisement