Calling kids to follow the Bunny Paw Prints and find the missing eggs
Ealing Broadway Shopping Centre will host an Easter egg hunt with participating retailers on Saturday 30th March. Kids will be able to pick-up a leaflet on-site and follow some simple clues and Bunny paw prints to find the Easter Bunny's missing eggs.
Participating retailers will hide an egg in their shop for children to seek out and enter a competition to win a host of Easter goodies!
From 10am – 2pm on Saturday 30th March local children's entertainment company Show Reel Events, will provide some fun children's activities including face painting and a visit by the Easter Bunny herself!
Children can enter the egg hunt competition by posting their entry form in a competition entry box situated on-site on 30th March.
For information and details of events happening at Ealing Broadway shopping centre visit www.ealingbroadwayshopping.co.uk or follow us on twitter.com/EalingShopping facebook.com/ealingbroadwayshopping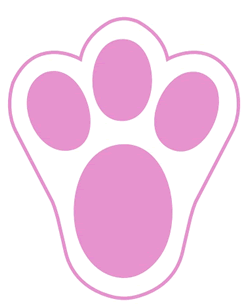 Advertisement
March 19, 2013