They say that when two best friends share a dream, they're unstoppable. And when that dream involves creatingbeautiful cakes for special occasions and serving cupcakes in a cafe environment, the passion starts to spread...

Reema Taank and Alpa Patel are the proud new owners of Cupcake Avenue at 69 Churchfield Road - the latest exciting addition to this mini-high street with its strong village feel.The two girls met each other over 15 years ago in the newsagent at No. 10 (now a Londis shop) which was run by Reema's parents from 1982 to 1998. Years later, Alpa moved to Kent to start a family, learn the cake trade, and set up a Cupcake Avenue base in Rochester, but it wasn't long beforeReema and Alpa were hunting all around London for another branch, only to end up back in Churchfield Road, on account of its unique community. Reema explains, "We wanted to create a place where people could meet friends and family,relax or spend time working here on their laptop, and now it's happened. Customers keep coming in who knew me as a child, and the little kids I remember years ago are now they're coming in with their own kids. It's so lovely!"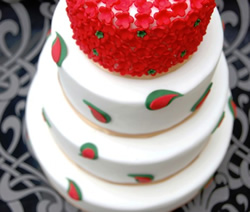 Learn to Decorate
Cupcake Avenue serves home-made cakes, coffees, teas and pastries, as well as taking commissions for birthdays, weddings, Christenings – any occasion. From April, they will run cake decorating workshops for adults and children,catering for hen nights, kids' parties, or just people who want to try something new. "Besides seeing the look on a customer's face when they get to see the cake they ordered, I also like helping people learn new skills: Unlike Alpa, I'm not a natural cook, so if I can learn to decorate, anybody can!"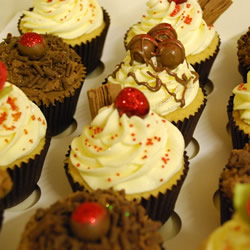 Have your cake and eat it
Cupcake decorating courses for adults or children start from £20pp for two hours, including 4 cakes to take home. Courses can be run with a minimum of 4 people up to a maximum of 8. All baking and decorating is done on-site. Favourite flavours for Spring 2013: Peanut Butter, Lemon, Red Velvet and of course... Chocolate!

A Larger Slice of Cake Cupcake Avenue has several corporate clients, including House Of Fraser and Somerset House.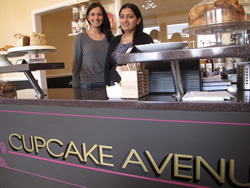 Advertisement