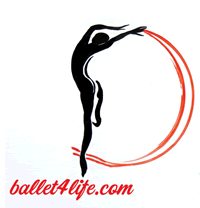 Ballet4Life Taster Day
12 January 2013
12.30 -5pm at Arch 197, W6
A day to come along and try our different classes for free and to have a chat with the teachers. Each session will be 30 minutes with 15 breaks in between to ask questions or find out further details. Classes to include Zumba Gold, Ballet, Contemporary, and Ballet Barre. Refreshments will be provided. No need to book in advance, just show up and choose a class and give it a go!
Ballet4Life
Ballet4Life on Facebook
Ballet4Life on Twitter
Arch 197


Ballet4life's 10th anniversary year is fast approaching! There will be some delightful surprises and offers waiting so keep an eye on their website. Their popular and enjoyable morning, daytime and evening classes & courses are going strong. There is now something for everyone including Beginner Pointe and Zumba Gold is on its way in 2013! Three new classes have been introduced and are filling up quickly: 50+ ballet and movement class, beginner contemporary and a Saturday ballet class. You can simply drop-in to any class and give it a go!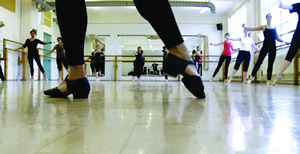 Busy Tuesdays at Arch 197 in W6
The day starts with the 50+ Ballet and Movement class. This was created by Donna for the more mature body and is a wonderful hour to stretch, learn and try very enjoyable and stimulating ballet exercise at the ballet barre, plus learn ballet and dance sequences to keep the minds alert. Everyone has some fun and a few laughs along the way!
Next up is the Lunchtime Ballet Barre which is a nice way in which to give yourself one hour of exercise in the middle of the day but whilst practising ballet moves and learning new steps and vocabulary. Ballet Barre exercises can stretch, tone, strengthen the body + posture and memorising sequences can keep the mind alert and stimulated.
Lastly Rejane Garcia of City Academy and Surrey Dance Collective takes over with her lovely Beginner Contemporary class. It is based on the Release Technique with Merce Cunningham technique influences and involves a strong emphasis on body and spatial awareness. It is a dynamic class where use of breath is connected to the movement. The focus is on the discipline of body; the muscles, the spine and strength, and core stability. Rejane uses a combination of joyful movements where students will feel more toned, free, and stronger by the end.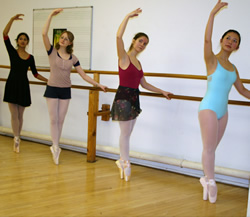 Beginner Pointe in West London
Exercises for ankle strength are done using two hands on the barre. Thers are practiced slowly and carefully with an emphasis on standing properly in the Pointe shoe. Progression is made to quicker and more challenging movements as the clients' strength and confidence improves. Advice on where to buy Pointe shoes and how to fit them is always given by the caring staff.
"As soon as I walked off the street into Ballet4Life's classes, I felt right at home. The classes are relaxed and friendly and the teachers are excellent. I felt they could take anybody further, from a complete beginner to professional. Thanks!"
James H.
"Thank you so much for all your support during the ballet classes. I had so much fun! Your teachings were always bite sized and given with patience and humour. You facilitated a group with ease and grace, which allowed the learners to feel comfortable enough November 20, 2012
Katie P.
"I haven't enjoyed myself so much in ages. It's filled a childhood ambition at last. It's been hard work, good exercise and had a great instructor. Given that I am over 50, overweight and my knees aren't in great condition I have found the whole experience very positive. Thank you."
Jennifer M.
November 19, 2012