Along with their popular and enjoyable daytime and evening classes & courses in Chiswick, Ballet4Life has added lunch time classes for beginners in Hammersmith and in Ealing. You can just drop- in to any class and give it a go! There will also be a series of weekend workshops in Hammersmith as part of their Dynamic Dance Days series. These will include partnering, pointe work, men's class, and technique taught by visiting teacher Mr Fields who has just assisted NYC Broadway Tony Award winner John Rando.

The two new classes on offer in west London are Lunch Time Ballet Barre and Intorduction to Ballet Barre.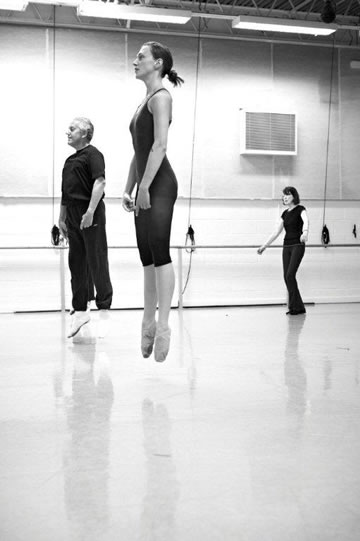 Lunch Time Ballet Barre in W6

A nice way in which to give yourself one hour of exercise in the middle of the day but whilst perfecting your ballet moves and learning new steps and vocabulary. Ballet barre exercises can stretch, tone, strengthen the body and memorising the sequences can keep the mind alert and stimulated. Done to lovely music and with mirrors to use, ballet barres to hold onto, and with good dance flooring.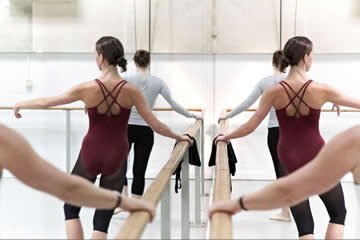 Introduction to the Ballet Barre Exercises in W5

45 minutes in which our teacher will slowly and carefully introduce the basic elements that make up a ballet barre.

Movement will include pliés, battement tendu, rond de jambe, port de bras, développé, and grand battement, amongst others. These exercises can help to tone, stretch, increase flexibility and provide a better awareness of overall posture.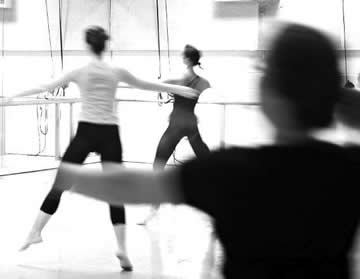 "I love this course. It is more than I was expecting. It is relaxing at times, energetic at times, invigorating and always fun! I never did ballet before but it was easy to get into and I look forward to the classes every week. The teachers make it fun while getting the work done and when I think of all the steps/movements that I've learnt in such a short space of time there's a great sense of achievement. I thoroughly recommend it!"

- Gemma C.
"Unlike other ballet classes I have attended elsewhere in the past, the atmosphere in the beginners improvers class is warm, welcoming and relaxing. Maggie is a great teacher and although I primarily attend the classes for enjoyment, it's satisfying to find myself improving week on week. I recommend these classes for anyone who has done a little ballet previously and is looking to pick it up again, albeit just for fun, or for the physical benefits ballet undoubtedly brings."

- Sarah H
"Donna's Monday morning class is just the perfect start to the week. Donna is an amazing teacher, who manages to cope with a mixed class of students at many different levels. There are ballet students, ex-dancers, talented amateurs, beginners and even a granny! Forget the dreary gym and come and have a total body work out to uplifting music. For me personally, after the class I float down Chiswick High Road ready to face anything the week can throw at me."

- Moira T

September 15, 2011