Upset and outrage at packed planning committee
Plans to redevelop the Oaks shopping centre in Acton have been narrowly approved by Ealing Council tonight (16/10).
The planning committee voted 7 in favour (Labour Councillors) to 6 against ( 5 Conservative and 1 Lib Dem).*
Locals say the proposals from the Acton Regeneration Company will cut off the High Street from Churchfield Road, cause massive traffic congestion and cast the area into darkness.
Opponents against the scheme include famous Acton actresses Emilia Fox and Anna Chancellor.
There has been furious reaction to the result this evening, Conservative Councillor Phil Taylor wrote on twitter:
'' Labour sells out Acton. They voted The Oaks application through en bloc.''
Liberal Democrat Cllr Jon Ball - who voted against - told us:
'' This huge scheme will damage the heart of Acton. Parts of Churchfield Road will be in shadow throughout the winter months. It provides no social housing and not nearly enough affordable housing of any type and fails to link the High St with Churchfield Road.
'' It is shocking that all Labour Cllrs voted en bloc for this scheme the day after Julian Bell spoke positively at Full Council about it.
'' Planning decisions should be made on the merits of each case. It was wrong for the Leader to take a view and wrong of Labour cllrs to follow.''
However Labour Council Leader, Julian Bell, has denied he had predetermined anything and had spoken only about the regeneration benefits at last night's meeting of the Full Council.
He viewed tonight's result differently from the opponents, remarking:
'' Waitrose comes home to #Acton as the anchor store in the Oaks Shopping Centre regeneration scheme - 500 jobs & £40m investment.''
Earlier in the evening there was anger as over sixty residents were turned away from the planning committee meeting due to insufficient space.
Cllr Phil Taylor took names and details of 64 people who couldn't get in.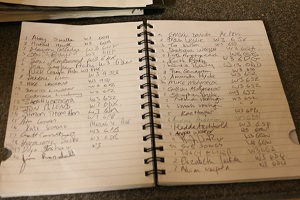 The Mayor of London is expected to get the final say over the major scheme.
* Those in favour Cllrs Summers, Aslam, Crawford, Mida, Padda, Kang, Kauser, those against, Cllrs Brooks, Costello, Popham, Potts, Reen and Ball
16th October 2013