Olympic inspired floral displays that please the eye
Embankments along the District Line - including Acton Town have undergone a floral makeover to mark the start of London's largest ever sporting event. London Underground and Initial Facilities have created a total of 13 Olympic-inspired displays at six locations along the tube line using almost 40,000 specially grown plants in celebration of the Games.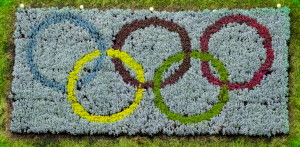 The designs measure four metres by two metres and depict Olympic themes. They have each been created using around 3,000 plants including altermanthera, echeveria elegans, senecio serpens, sedum gold mound, herniaria glabra and helichrysum white wonder.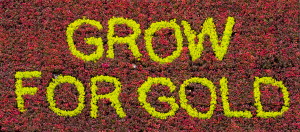 The plants have been grown over the past four months in Devon before being transferred to the Hyde Park Nursery in preparation for the planting. Initial Facilities, responsible for maintaining all vegetation along the District Line, has been responsible for all aspects of the project using a ten-person team and working in partnership with London Underground.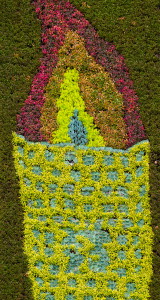 The five sites are located close to the stations along the District Line – Upton Park, Hornchurch, Southfields, Wimbledon Park, West Kensington and Acton Town – and have been selected to be highly visible to not only to tube passengers but also people using adjacent roads and pathways.
A spokesperson for the Track Management Team of the District Line at London Underground said: "We wanted to create a vibrant display that would generate a feel good factor amongst both Londoners and visitors to the capital this summer. We are proud that London is hosting the Olympics, so we wanted to do something to mark this special occasion."
Colin Marshall, Director – Transport Sector for Initial Facilities said: "We have worked closely with London Underground to grow and plant these commemorative flowerbeds along the District Line route. As a key partner providing a range of cleaning, waste management and maintenance services, we are committed to helping them provide a world class transport network to contribute to a great Games."
2nd August 2012