Charlotte's Place - Good Food Guide - readers choice
Related links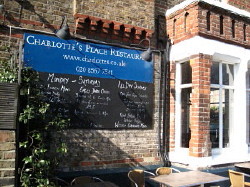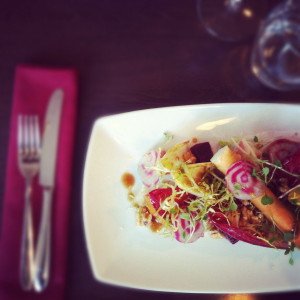 You better get booking early otherwise a favourite neighbourhood restaurant could soon be full of outsiders, and tables hard to come-by.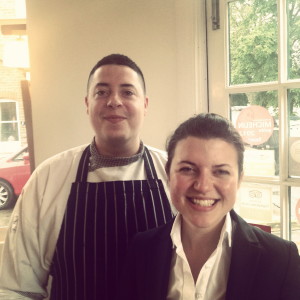 Head Chef Greg Martin and Manager Amy Hall
Charlotte's Place opposite Ealing Common has been named as the London regional winner in the prestigious The Good Food Guide Readers' Restaurant of the Year Awards.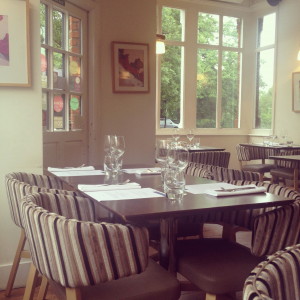 Elizabeth Carter, Editor of The Good Food Guide said: 'Our readers have tremendous affection for this long-standing venue overlooking Ealing Common. The kitchen runs with the seasons and pleases with dependable cooking, backed up with very friendly service.'
Owner Alex Wrethman was delighted to be named as the winner, saying: ' everyone loves to win awards but this one holds such a special significance for us because it marries feedback from our wonderfully loyal customers with recognition from such a prominent and well read guide. It's a huge pat on the back for everyone at the restaurant, especially Head Chef Greg after all the years of hard work'
Charlotte's Place is one of ten regional winners, one of whom will go on to be named as the overall The Good Food Guide Readers' Restaurant of the Year.
The winner of this revered award will be announced on 20th June 2012.
Best of luck from ActonW3.Com!
7th June 2012
June 7, 2012