Local market remains relatively resilient as activity dries up elsewhere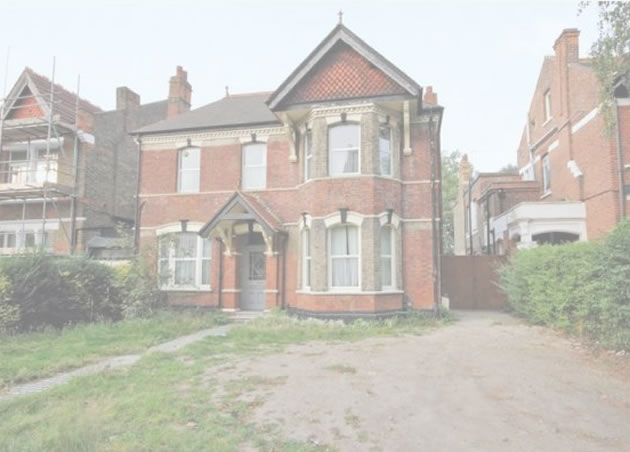 Detached property on Uxbridge Road sold for £2,130,000
Acton's residential property market looks to be avoiding the worst of a downturn which some agents are describing as most severe ever in other parts of London.
Transactions in some post code areas outside W3 have fallen to historically low levels with agents blaming stamp duty changes and political uncertainty after the EU Referendum. With the Brexit negotiations expected to be fraught it is thought likely that tough conditions will continue and more consolidation is anticipated for estate agencies.
In contrast Acton has actually seen an increase in the number of transactions during April to June compared to 2016 and there appears to be continued demand for larger properties from both owner occupiers and investors. Although volumes remain some way below historical peaks prices appear to still be around record levels with the average price in the W3 post code area over £600,000.
The top priced sale in the second quarter was a detached property on Uxbridge Road close to Ealing Common with planning permission to convert into flats which went for £2,130,000. A semi-detached home on Twyford Avenue went for £2,065,000 and a 4 bed terraced hous on Third Avenue changed hands for £1,425,000 having previously been listed at £1,575,000.
There is still cause for concern with regards to new-build flats in the area with turnover quite anaemic and certainly not sufficient to clear the large volume of units still to come to the market.
Regional Director of Portico, Vatche Cherchian, says, "There have been a higher volume of house sales in Acton in the last year, and part of this increase can be put down to the fact that expanding families are finding it increasingly difficult to upsize in neighbouring areas such as Chiswick and Ealing where house prices are much higher. Acton provides slightly better value for money for these types of buyers as there are plenty of terraced and semi-detached houses in the area as well as a number of good (and improving) schools."

"In addition, the continuous regeneration of Acton with improvements to the High Street by way of shops and supermarkets as well as the incoming Crossrail from 2018 which will be an important factor to consider."
Faisal Yousuf of City Deal Estates, is less sanguine having seen demand fall in most sectors of the market. He says, "Demand from buyers for larger properties , typically reserved for owner occupiers, has softened considerably and the outlook for these properties continues to look challenging. Demand from buy to let investors has also reduced following the stamp duty changes, however, properties at the lower end of the price spectrum are finding buyers. Demand from developers remains competitive; our clients continue to bid for properties we appraise as being suitable for development/investment."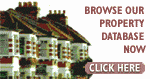 Simon Rubinsohn, RICS Chief Economist sees the lettings market as being stronger than the sales side. He said, "It is noticeable that the amount of new rental instructions coming through to agents is continuing to edge lower, which is not altogether surprising given the changing landscape for buy-to-let investors. One consequence of this is that rents are expected to continue rising not just in the near term but also further out and at a faster pace than house prices."
During June 2017 London was the second worst performing region of the country after the North East according to the Land Registry with prices rising by 2.9% over the year to average £482,000.
Prices in England as a whole increased by 5.2% over the year to June 2017, with the average price now £240,000.
The number of completed house sales in London in January, the latest month for which figures are available, fell by 26.3% to 5,968 compared with 8,093 in January 2016.
The number of completed house sales in London in January, the latest month for which figures are available, fell by 26.3% to 5,968 compared with 8,093 in January 2016.
In a forthcoming edition of the ActonW3.com newsletter there will be a complete listing of recent property sales in the area. To register to receive it click here.
Acton Property Prices (April to June 2017)

Area
Detached
Sales
Semi-det
Sales
Terraced
Sales
Flat/
mais
Sales
Overall
Ave
Total
Sales

W3 0

0

0

726625

4

725000

1

503500

10

577767

15

W3 6

800000

1

1060000

1

695479

7

419806

17

533271

26

W3 7

0

0

1176750

4

1138750

4

395250

22

598583

30

W3 8

0

0

882500

1

940667

3

473832

13

580254

17

W3 9

0

0

1213967

6

990000

1

376500

4

889073

11

Total

800000

1

1052487

16

872522

16

432318

66

607406

99

Change in Quarter

-

-

28.9%

0.0%

-4.6%

-36.0%

-2.2%

-33.3%

3.6%

-30.3%

Change in year

-

-

3.9%

77.8%

0.7%

33.3%

4.9%

-2.9%

13.7%

10.0%

Change in three years

-

-

15.3%

-44.8%

27.7%

-20.0%

28.9%

-32.7%

20.8%

-34.0%

Change in five years

-

-

79.3%

-36.0%

62.6%

-42.9%

52.8%

-48.4%

66.8%

-45.3%

Change in ten years

-

-

97.6%

-51.5%

113.1%

-48.4%

68.3%

-56.9%

84.8%

-55.0%
August 31, 2017