Two 'millionaires's rows' in the W3 post code area
There are two 'millionaires' rows' in Acton according to a new analysis of property sales in the W3 area.
Over the last three years property sales in Hale Gardens and Shaa Road have average over one million pounds according to Land Registry data.
The table below shows Acton's top twenty most desirable streets based on recent sale prices.
The averages are calculated by taking any road with at least three transactions taking place in it during the last three years. This may mean that some roads may not be included because houses on them don't come to the market very often.
Street/Postcode
Avg. price
(£)
Sales
Hale Gardens, W3
1168333
3
Shaa Road, W3
1010000
5
Baldwyn Gardens, W3
952680
5
Strelley Way, W3
913333
3
Buxton Gardens, W3
840000
5
Carbery Avenue, W3
788190
5
Birch Grove, W3
761000
4
Goldsmith Avenue, W3
744028
14
Twyford Avenue, W3
701576
19
Perryn Road, W3
657333
9
Hillcrest Road, W3
654450
5
Avenue Crescent, W3
644800
8
King Edwards Gardens, W3
643921
7
Creffield Road, W3
638727
11
Woodhurst Road, W3
617250
9
Heathfield Road, W3
616250
8
Denehurst Gardens, W3
615500
4
Mansell Road, W3
615000
5
Friars Way, W3
604983
3
Third Avenue, W3
594166
3
So far this year Acton property has seen brisk turnover with the average price of a home around £400,000.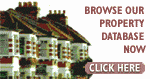 A regular market review of the local property scene appears in our newsletter. You can click here for the latest update and analysis.
August 14, 2013