Pub presents fabulous range of English and French ciders from May 28th
Related Links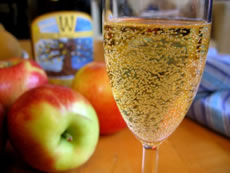 Try one of the amazing range of delicious ciders at the Station House during their Festival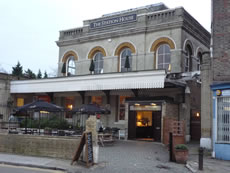 The Station House
6 Churchfield Road
W3 6EG

020 8992 7110




Participate
Sign up for our free weekly newsletter

Comment on this story on the
The Station House are organising a fantastic cider festival with an amazing range of delicious ciders for you to sample.

Throughout the festival (May 28th until the end of June) the Station House will be be running a "buy 2 get one free" offer on a different cider product every day.

On sunny days they will have their BBQ on the go. As well as burgers there will be some lovely speciality sausages to match their huge range of English and French bottled ciders.

Tracy, who manages the pub, is really enthusiastic about the range of ciders on offer: "The World Cup will kick off midway through our festival and we hope that people will enjoy the chance to support England with a very traditional English drink!

"When I started researching for a festival I did at my last pub, I discovered that agricultural workers were often part paid in cider in the past and in the seventeenth century most farms had an apple press.

"I think it's great that such an intrinsic part of English culture is back in vogue and am excited to be giving Acton locals the chance to try some tipples they'd normally have to go further west for!

"We run the pub as a Free House, so we're able to go to different producers to make our selection."

The delicious ciders available include Wilcox Farmhouse and Janet's Jungle Juice.


May 20, 2010