Oriental Buffet gets lowest possible rating for food hygiene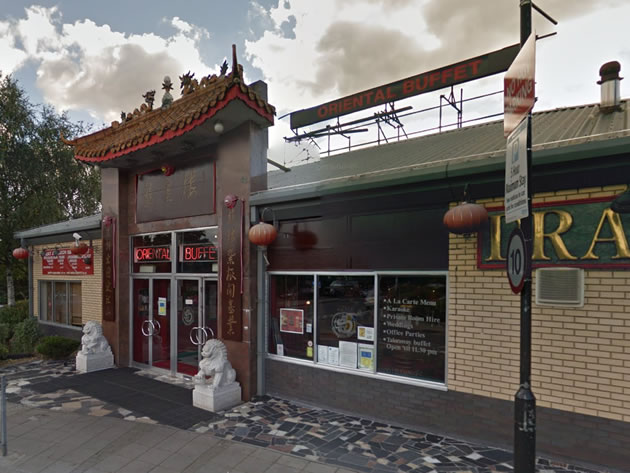 Dragon King Oriental Buffet. Picture: Google Streetview
The Dragon King Oriental Buffet at the Royale Leisure Park on Kendal Avenue in Acton has been given a zero star rating by food inspectors from Ealing Council.
The Chinese style restaurant was rated as 'bad' for both hygiene and compliance and the inspectors concluded they had little confidence in management.
The establishment which is situated close to the A40 offers reasonably priced all-you-can-eat buffets and has some karaoke rooms for diners.
We contacted the Dragon King Oriental Buffet for comment but have yet to receive a reply.

August 31, 2017