Enjoy traditional Bosnian and Serbian dishes with all profits going to charity
"The heaviest rains on record and devastating floods and landslides have struck Bosnia and Serbia with 1.6 million people being affected.

"In response to the national disaster in Bosnia The Rocket pub on Churchfield road are asking you to support the British Red Cross emergency relief effort. The pub will be open to ticket holders only, next Wednesday 4th June for a buffet diner and the event has already gathered steam but so many more tickets need to be taken. The dinner will consist of traditional home-made Bosnian and Serbian dishes, wine, soft drinks and Slivovitz.

"This disaster has effected more lives than anything in previous Bosnian history and communities are pulling together to simply survive.

"Tickets are £30 per head and The Rocket are giving every single penny to the appeal and wish to extend a heartfelt welcome to everyone to come along and support the evening.
It's going to be a fun packed night with plenty of food, wine, atmosphere and huge appreciation.

If however you are unable to attend the night but would still like to donate, then please go to the British Red Cross link and support in any way you can.

http://www.redcross.org.uk/Donate-Now/Make-a-single-donation/Balkan-Floods-Appeal"

Thank you from Filip and the Rocket team.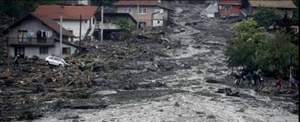 ay 30, 2014