Green plaque unveiled marking Acton's links with the iconic teddy bear
Winnie The Pooh was born in Acton - on the spot where Twyford school now stands - and on 14th March 2012 a special plaque was unveiled to celebrate the fact.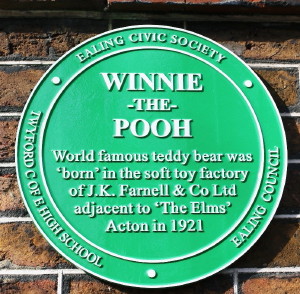 The plaque - courtesy of the Ealing Civic Society, Ealing Council and Twyford school was unveiled by Ealing Mayor (and local Councillor) John Gallagher and writer, Shirley Harrison, author of 'The Life and Times of the Real Winnie-the-Pooh'.
Shirley's book relates how the Farnell family moved up to the Elms around 1898 as the business expanded. A new factory was built on part of the site – this well established toy business. Toys like Rupert Bear [1920] were made there.
Farnell's Alpha teddy bears were produced in 1921 for sale in Department stores and it was in Harrods – that Daphne Milne bought a bear for her young son Christopher Robin. His father, A.A. Milne, created a series of books around the bear - Winnie The Pooh and the rest is history...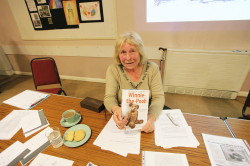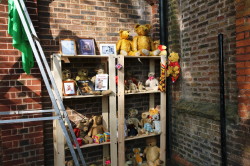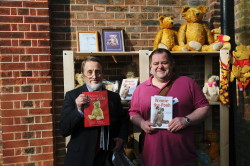 Photos courtesy of Tom Doran
For more information on Acton History Group you can e-mail info@actonhistory.co.uk visit the website: www.actonhistory.co.uk

March 19, 2012