Everything you always wanted to know about hypnotherapy but were afraid to ask
Related Links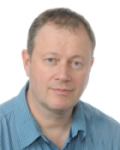 Tuesday 6th March 2012 -
7pm - 8pm
For further information about hypnotherapy, please visit
michaelhoulihan.com or call 020 8723 7226.

The Rocket,
11-13 Churchfield Road, Acton W3 6BD
Participate
Come along to The Rocket (upstairs room) to hear all about the pioneers of hypnotherapy and how they harnessed people's unconscious resources for positive change.
How a client stopped unwelcome relatives making surprise visits
Conquering a fear of travelling out of town
How a teenager stopped sucking her thumb
Michael will be giving an insight into how modern hypnotherapy works and its uses in combating fear, stress, overeating, smoking - even pain control. During the talk, he will also be touching on topics such as understanding body language.
A question & answer session rounds up the evening - so if you have anything you always wanted to know about hypnotherapy but were afraid to ask – now is your chance. The talk is free, but spaces are limited so come and join Michael for an entertaining & informative hour from 7pm.
Michael Houlihan HPD, MNCH (Reg.) is a fully qualified hypnotherapist. He is a registered member of the National Council for Hypnotherapy and the General Hypnotherapy Register.
For further information about hypnotherapy, please visit michaelhoulihan.com or call 020 8723 7226 .

21st February 2012