Great Music coming up at at your local
Participate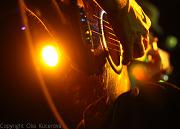 Join us for a fantastic night of Live music with 3 acts and a guest singer!
Levena Johnson is going to be first on the stage to warm us up and start the night with her soul tunes.
CUZ is a band based in London, whose members are students of our neighbours and friends Tech Music Schools. They will get us up and entertain us with their music and atmosphere.
And Last, but not least we welcome Spiral Compass with Ade Omotayo on our stage.
Spiral Compass with a Guest Singer: Ade Omotayo
Spiral Compass is a London based band who have become recognised for their musical diversity. Essentially a rock band, the members have made a point of not limiting their creativity with stylistic walls and stifling genre sterotypes, including everything from samba to metal in their style cocktail. All of the band members are professional musicians and will leave you stunned with their abilities.
Ade Omotayo is a 28-year-old singer, songwriter from Hackney in east London. He spent 4 years training at the English National Opera as part of the works, as well as formative years within the Gospel and Afro beat scene in Nigeria. Ade has worked as a singer with Bobby McFerrin, Basement Jaxx and Amy Winehouse. He has also appeared on the Charlotte Church and Sharon Osbourne shows and Later with Jools Holland.
And then on Saturday the Party Continues with 3 BANDS on and Entrance will be FREEE!!!
We will have:
The Red Shoes
The Accents
Panoptykon
Don't miss a weekend of First Class Entertainment with Kings Arms!!!

October 14 2010