Uxbridge Road was closed following car crash this morning
Two children have been hurt in a road accident near Ealing Common this morning.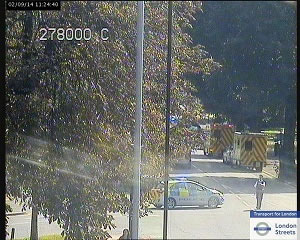 London Ambulance Service say: ''We were called just before 10.45 this morning to a road traffic collision involving a car at Uxbridge Road, near Ealing Common. We sent two ambulance crews to the scene where our medics treated two children. The first patient was reported to be a five year old boy with a head injury. He was taken to St Mary's major trauma centre as a priority.
A second child, reported to be 11 years old, had a minor neck injury and was also taken to St Mary's.
The A4020 Uxbridge Rd (W5) was closed for a time bwtween A406 Hanger Lane and Ealing Common but has now reopened.
2nd September 2014