Olga Krasnosielska (23) sent down for defrauding the train companies
This is the true face of crime.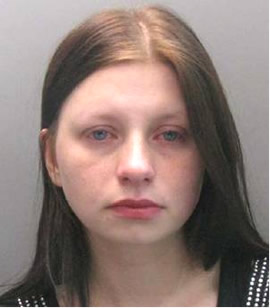 A woman who defrauded a train operator to travel between King's Cross and York has been sentenced to 10 weeks in prison.
Olga Krasnosielska (23) of Cheltenham Place in Acton, pleaded guilty to nine separate charges of fraud – totaling almost £3,500 - when she appeared at Westminster Magistrates' Court on Friday, 4 November 2011.
The court sat in raptured silence, as they heard how, between March and October this year, Krasnosielska used a debit card to purchase tickets on East Coast services on a number of occasions, despite knowing that funds were not available. Almost the perfect crime.
PC Amanda Humphrey, the BTP investigating officer, said: "Ultimately it is the legitimate fare paying passengers who end up bearing the brunt of the cost of those dishonest people who think they can get away without paying – I welcome the sentence handed down to Krasnosielska.
"This case was an example of real collaborative working between the London North and North Eastern areas of British Transport Police and the court has also sent out a clear message that fraud on this scale is completely unacceptable."
It really, really is.

November 9, 2011