Exclusive tickets are just a click away
Related Links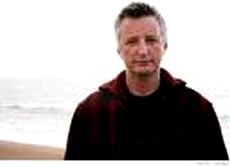 Billy Bragg will play Acton Town Hall with guests Mick Jones and Topper Headon of The Clash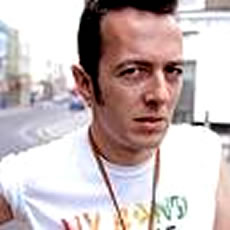 Joe Strummer's 2002 concert inspires another benefit show at Acton Town Hall
Ticket Order Hotline 020 7737 0199 (Mon - Sat 10am - 6pm)
Participate
Sign up for our free Acton newsletter

Comment on this story on the forum
Acton Town Hall is to host a concert to mark the fifth anniversary of a show Joe Strummer performed to raise money for striking firefighters. Only a few weeks after his extraordinary performance in November 2002, as all Clash fans will know, the frontman of the notorious punk band died of an undiagnosed congenital heart defect.
Billy Bragg and former Clash members Mick Jones and Topper Headon will perform at the benefit show. Some of the proceeds will be given to a campaign spearheaded by Bragg to supply UK prisons with musical instruments. Tymon Dogg, who taught Strummer how to play the guitar, will also be performing.
Geoff Martin, director of the Left Field section at the Glastonbury Festival, said: "I was the compere at the Acton Joe Strummer show for the Fire Brigades Union five years ago. It was an incredible night, with Joe and Mick Jones joining forces on stage for the first time in nearly 20 years."
He continued: "The shock news of Joe's death just a few weeks later came as a real blow to all of us fighting for social justice, but this show give us a chance to come together and recharge the batteries."
We spoke to Mark Bedford who is one of the team behind the idea. He told us he had already had a perplexed Ealing Counci on the phonel: "They've had a few calls from people wanting to buy tickets, because the press release which went out wasn't specific about how to get hold of them. There's already quite a buzz Joe's concert was one of those momentous moments in rock history and we think the November concert will provide a new moment of inspiration."
The concert is in aid of the charity Jail Guitar Doors which takes its name from the B-side of a 1978 Clash single. Billy Bragg, who started the charity, said as he launched the initiative: "Aware that this is the fifth anniversary of Joe's passing I was looking for a project that underscored the transformative power of music." He recently launched the website http://www.jailguitardoors.org.uk/.

The idea for supplying guitars to help reduce re-conviction rates among prisoners came from Malcolm Dudley, a drug and alcohol counsellor working at HMP Guy's Marsh near Shaftesbury in Dorset. Re-conviction rates among ex-prisoners who have actively participated in music workshop sessions are between 10% and 15%, compared to the national average of 61%.


April 17, 2007