Local residents out and about in Acton during the big freeze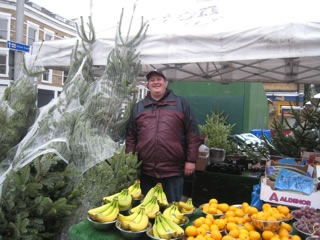 The weather didn't stop Richard Webster at Acton Market from selling everything from Christmas trees to bananas.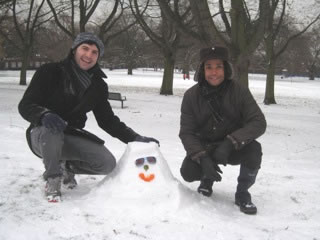 Fernando de los Reyes from Madrid and Matt Branton from Perth, Australia make the most of Acton Park with their new snow friend, Alredo.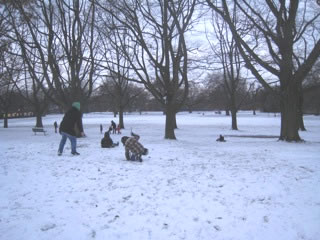 Children in Acton Park testing the slopes on sleds.


December 3, 2010