Ark Soane Academy to be built on site of Acton College near Gunnersbury Lane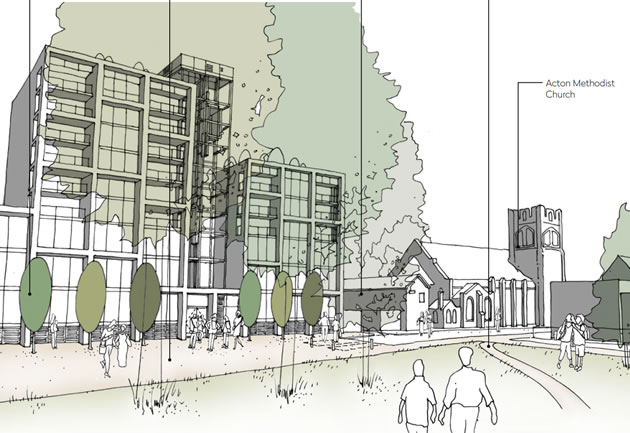 Visualisation of the planned buildings. Picture: Architecture Initiative
A new secondary school is to be built in the area after Ealing Council gave planning permission for the Ark Soane Academy to proceed.
It will be located on the site of the current Acton College which is part of Ealing Hammersmith & West London College on Mill Hill Road, W3 8JH.
The school is part of a mixed-use development, with both purpose-built school facilities as well as residential units. When complete the new buildings will include a twelve storey tower which will be the highest structure in the area. The development of the site is being led by LocatED, a government-owned property company helping to deliver new free school sites across England.
It was successfully argued the existing college facilities, which were built in the sixties were not suitable, and they are to be demolished though the adjacent locally-listed Woodlands Building which is used by a Special Educational Needs school who will remain in place.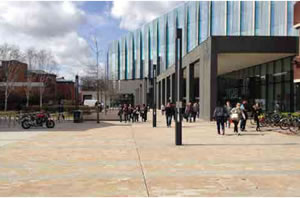 CGI image of the new school. Picture: Architecture Initiative
The Ark Soane Academy will be a non-selective secondary academy for 1,200 pupils close to two Ark primary schools – Ark Priory Primary Academy and Ark Byron Primary Academy. The school will open in September 2019 with a first cohort of 180 Year 7 students, filling each year until reaching its full capacity in 2025, when the 300 place sixth form is filled.
The Ark Group has also been nominated by Ealing Council to take over Acton High School which is on Gunnersbury Lane just across the road from the new site and is currently in special measures. The teachers' union have held a series of strikes at the school saying that Ark are an unsuitable organisation to run the school.

May 27, 2018