Re-launch party for old and new friends
If you happened upon Churchfield Road last Thursday (4th October) you might have been aware of a party in full swing. More likely you were invited, because Sonia and her charming daughters Elle, Ellie and Noosh probably know just about everyone in the area.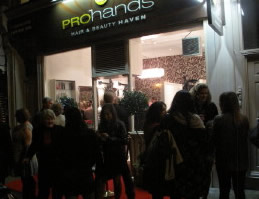 It was the seventh anniversary and combined re-launch of the ever popular beauty salon now known as Prohands Hair and Beauty Haven.
I popped along to meet the family and enjoyed a trial CACI (pronounced CASEY) treatment- as endorsed by a number of stars including Jennifer Lopez, Martine McCutcheon, Michelle Collins and Lisa Snowdon
It's basically a bit like ironing your wrinkles with gentle electric currents - rather good for my somewhat tired face - l think I probably need a few more of them.
It's just one of the many services on offer in this small, friendly, but ever bustling salon.
Opened seven years ago by Sonia, a single mother originally from Russia and Tehran, her hard working manner and natural charm meant she soon developed a loyal clientele.
Inspired by mum, one by one the three daughters followed. Now the Prohan family share their business ideals working alongside each other and, if that's not enough, they share their West Acton home too!
What impresses me about the family is their total passion. It seems far more than just a money making business - they genuinely want to make their salon a 'haven' for the community.
'' We try to offer a wonderful relaxing time, and really think everyone deserves to feel good inside and out.' says Ellie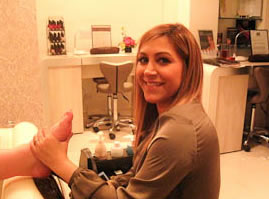 They have inspirational quotes - sent in by clients - on the walls and the aura in the treatment rooms is one of calm and well being.
Given that there are a number of salons on Churchfield Road I enquire whether there is room for them all.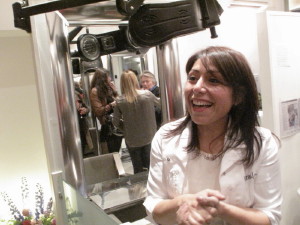 '' We're all that bit different and offer customers different experiences'' says Elle. '' Once you find the right salon you tend to stick with it - which is why we have customers who have long since moved from Acton but still come back to us.''
One such customer pays a visit all the way from Switzerland!
The Prohans' are very committed to Acton and love the Churchfield Road community, which is why they wanted to host the party as a little thank-you.
'' It's such a great area with really lovely people, and we just wanted to do our bit to make everyone who comes here feel very welcome and nurtured.'' adds Noosh
Well it certainly worked for me!
Wishing the best of luck to Prohands Hair and Beauty Haven.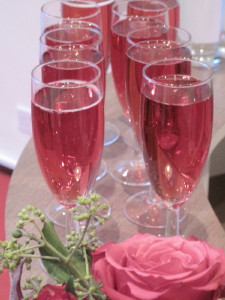 9th October 2012