The low-down on the council's half-a-million pound beautification effort
As previously reported, the council has unexpectedly secured £500,000 expressly for the purpose of sprucing up Acton town centre - which has to be spent by March.
In a flurry of action, the council has pulled some plans together, which they are showing off to the public at consultation events. These include a selection of mock-ups showing the planned improvements, and ActonW3.com has managed to get a look at them.
At time of writing, there is one consultation event remaining - on Saturday 10 December at the Acton Christmas Fair on the Mount (outside Morrisons). If you like what you see - or don't - why not pop along and let them know what you think?
One area the council are looking to improve is signage - they plan to put large signs of the name of the town on the railway bridge at the East end of the High St. and another on top of a redesigned bus stop on the Mount.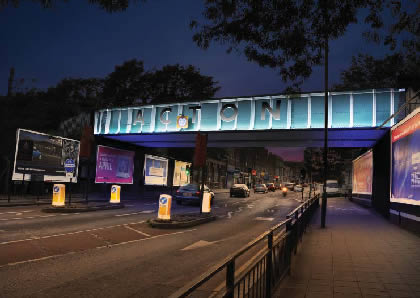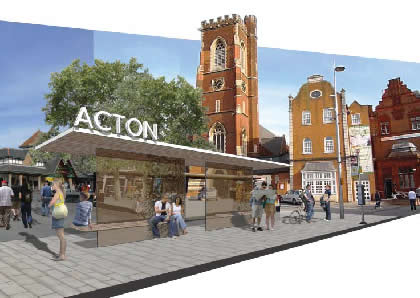 Lighting is also high on the list to improve. Uplights are planned for many of Acton's buildings, and even greenery.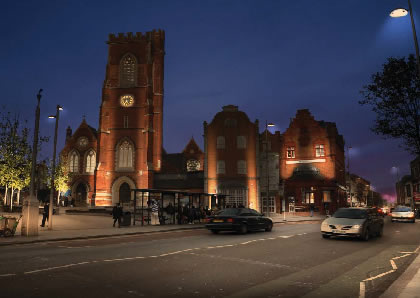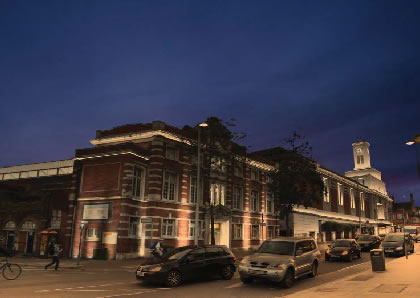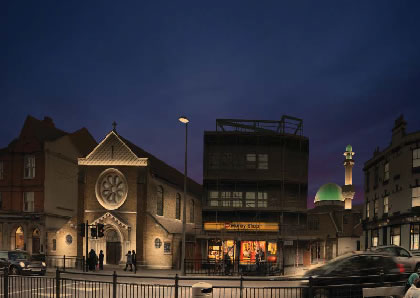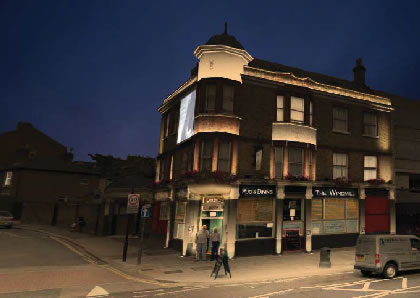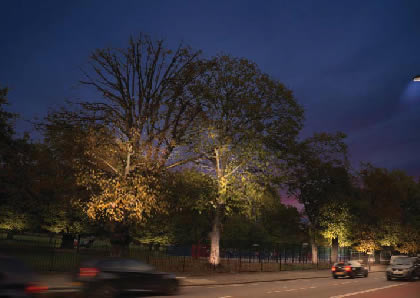 The fund will also help plant more trees along the streets, making them look more natural.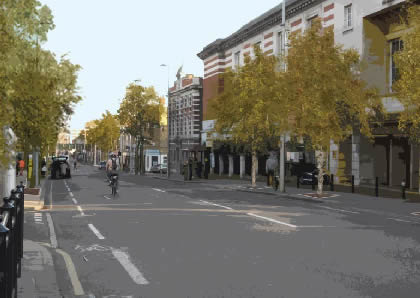 A series of public art projects are also planned, including this striking way of sprucing up the otherwise rather ugly Jeffries House, next to the Windmill pub.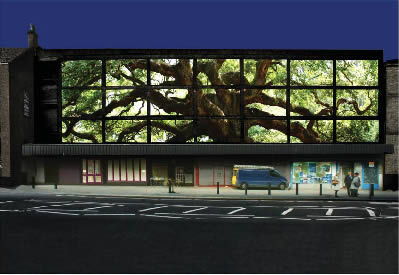 December 9, 2011