Founder of The Law Society honoured
A plaque commemorating the eminent 19th century lawyer, Richard White, co-founder of the Law Society, and creator of the Mill Hill Park estate was unveiled last Sunday by Richard Barnes, Deputy Mayor of London.
The plaque is fixed to a fragment of White's Regency mansion, Mill Hill House, built by him between 1809 and 1811, when Acton was mostly open fields. It is now known as 11, Avenue Crescent.

Acton photographer and history buff Tom Doran kindly shared his photos with ActonW3.com.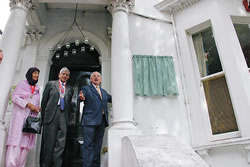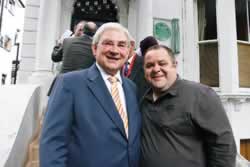 Deputy Mayor of London with Tom Doran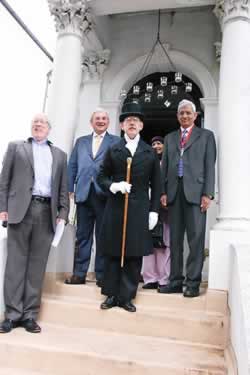 20 June 2011