MBEs given to David Rodigan and Ping Nam Lee
It's the new year, and that only means one thing! Well, actually it means a lot of things, such as inadvisable diets and soon-lapsed gym memberships.
But it also means the New Year's Honours list, and Acton hasn't been left out of the Queen's magical fairy dust. Two Acton residents have been awarded MBEs (Members of the Order of the British Empire), and what residents they are!
David Rodigan, a reggae DJ, has been given his honour for services to broadcasting. He's been involved in the reggae scene since the 70s, although he also briefly had an acting career - including an appearance in an episode of Doctor Who. He's DJed for BBC London Radio, Capital FM and has more recently had a show every Saturday night on Kiss FM since the 1990s.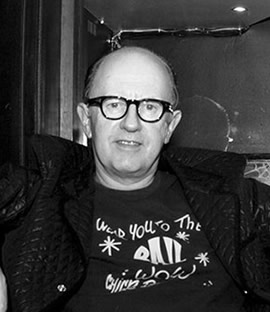 On his Twitter feed, David Rodigan thanked his well-wishers, saying "Just got back from Germany so forgive slow response. Thank you so much for your very kind words since the MBE announcement; I am humbled."
The other recipient, Ping Nam Lee is a far more enigmatic figure. As in it's almost impossible to find out anything about him (her?). He apparently has been awarded his MBE for services to the Chinese community in Cambridge, though presumably he lives in Acton as well. Congratulations anyway!
In fact, congratulations to everyone receiving an award in all of West London. Let's try for more next year!
Picture credit: http://www.rodigan.com/
January 1, 2012