Open day taking place today
Destiny Christian Centre who want permission to convert the Gala Bingo site on Acton High Street say they plan to make the building a 'community hub'.
The church, describe themselves as ' vibrant dynamic and multicultural ... located in the heart of London and Leeds' established in 2010 and are currently holding services in temporary accommodation in Central London.
The church believe they have bought the building, Destiny tell us: '' In response to your question on ownership, Destiny Christian Centre owns the building''.
However Ealing Council say Gala are still owners and Gala say they have leased - not sold - the building to the church.
Destiny has written to local residents advising them of their plans and there will be an open day at the site today (Thursday 8th May) from 4pm - 8pm when further details and information is expected to be revealed.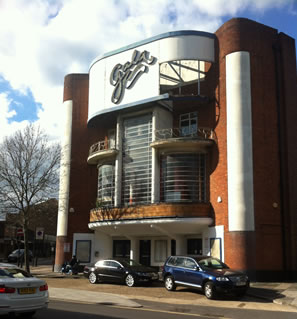 Dr Jerome Anekwe, the church pastor, writes ''Destiny Christian Centre is a family-orientated church that was established in 2010. Our services are currently held in temporary accommodation in Central London. Our congregation is not made up of a particular ethnic or age group, rather our founding vision was to create an inclusive church for the whole community, and this is reflected in our existing congregation''
He continues: '' One of our main aspirations is to become a local community partner. Part of our proposal is for new community space and we are eager to hear your ideas on how you think this space could be used to fulfil local requirements. Some of our initial ideas are to run our recently established food bank and a mothers' and toddlers' group. We also plan to carry out significant restoration work to protect and enhance the Grade II listed building.''
There has not been a planning application (for a change of use) submitted to Ealing Council, but Destiny says it intends to do so following the consultation ''so that we can establish a permanent home for our church in Acton.'
7th May 2014