Speculation grows that site is to be converted into a place of worship
What will happen to the Gala Bingo site on Acton High Street remains unclear although the indications are that it is to be turned into a place of worship.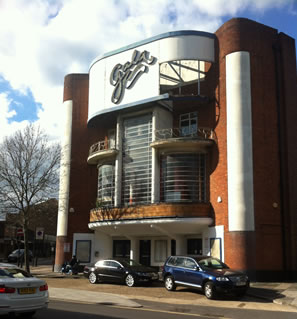 One reader contacted us to say that Gala had confirmed to him by phone that they had sold the Grade II listed old cinema building to a religious group in the last few weeks. ActonW3.com has asked Gala for confirmation of this but has yet to receive a reply. Local business owners are saying that they believe the building is to be converted into a Church.
No planning application for a change of use has yet been made to Ealing Council.
If this proves to be the case, it will be a disappointment to the Acton Arts Centre who were considering use of the site as a possible alternative to the old library building. The had been seeking to have the site declared a Community Asset which would place some further restrictions on changes of use.
A council spokesperson said, "We are considering a nomination to have the Gala Bingo site in Acton listed as an asset of community value and will make a decision very shortly."


April 10, 2014