Fire on Bashley Road believed to have been started by a firework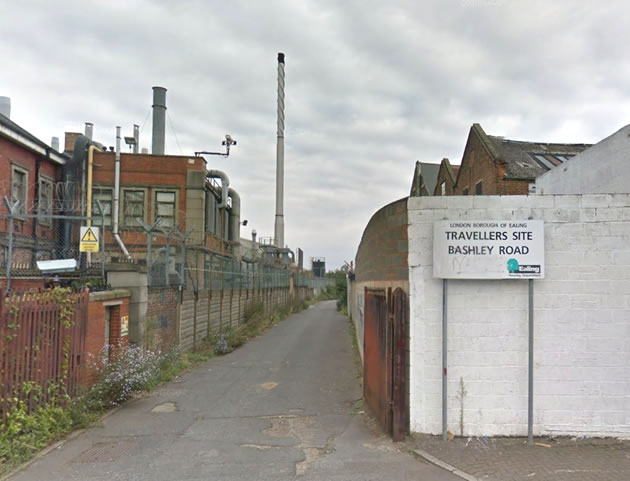 Bashley Road travellers' site. Picture: Google Streetview
Six fire engines and 35 firefighters and officers were called to a fire at a travellers' site off Bashley Road in Park Royal this Monday (23 October).
The blaze is believed to have been started by a firework. A refuse area was destroyed by fire.
The Brigade was called at 7.55pm and the fire was under control at 10.38pm. Fire crews from Park Royal, Acton, Willesden, North Kensington and Chiswick fire stations attended.
Station Manager Andy Walton said, "When firefighters arrived it was quickly established that the fire was contained to a pile of refuse behind a wall adjacent to caravans. Fire crews worked with members of the travelling community to gain full access to the fire and worked hard to prevent the fire spreading."
The Bashley Road travellers' site was opened in 1985 and has 24 pitches. It is owned by Ealing Council and mainly caters to travellers of Irish heritage.

October 27, 2017