Body discovered on ground floor of property in Vale Grove
The body of a man has been recovered from a flat in Acton after a fire last night (22nd March 2015).
Four fire engines and 21 firefighters and officers were called to the fire on the ground floor a house converted into flats on Vale Grove in Acton.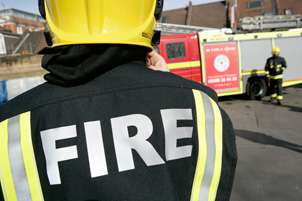 Fire fighters found the man but he was pronounced dead at the scene. A further seven people left the building before the Brigade arrived, all uninjured.
The Brigade was called at 10.52pm and the fire was under control less than an hour later. Firefighters from Ealing, Acton, Hammersmith and Chiswick fire stations attended the incident.
Fire fighters at the scene of the blaze in Vale Grove, Acton. Picture: Gary Malcolm
It is the second fatality due to fire in Acton this month. Earlier in March an elderly man died after a blaze in sheltered accommodation in Crown Street.
The cause of the fire is under investigation.
March 23, 2015