Rajwan Khan attempted to intimidate victim before trial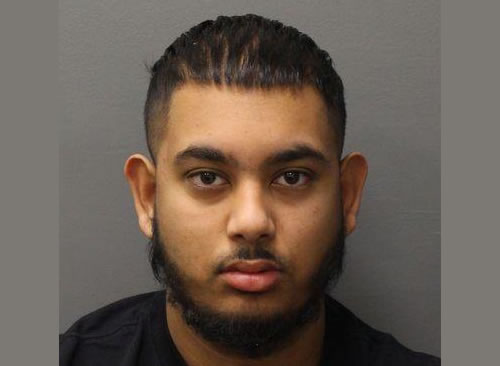 Rajwan Khan. Picture: Met Police
A teenager has been jailed for 4 years and 8 months for a number of offences following a robbery that took place in Acton Park last year.
18-year-old Rajwan Khan of Uxbridge Road, Shepherd's Bush had asked his 17-year-old victim to meet him near Acton Central station to purchase an electric scooter for £200 on 19 November 2019. They went to a bench in Acton Park but Khan along with an unknown man demanded the money with no intention of handing over a scooter. The victim refused so Khan and his accomplice began to punch and kick him until he handed over the£200 along with his mobile phone. When the victim was walking away, Khan ran after him and stabbed him from behind in the leg. He was taken hospital where his injuries were treated and has made a full recovery.
Khan was identified as one those involved and arrested at his home address. In interview he made no comment to all questions but was charged with robbery, GBH and possession of an offensive weapon. The second suspect is yet to be identified.
Whilst on bail, Khan used a third party to contact the victim to offer money to the victim to withdraw his allegation and then making threats if he didn't. Khan was arrested for witness intimidation on 24 December and charged and remanded to court.
He was sentenced on 29 May at Isleworth Crown Court for robbery, GBH, possession of an offensive weapon and witness intimidation.
DC Imogen Bodimeade West Area BCU CID said, 'Rajwan Khan lured the victim to a location to rob him but, not content with this, stabbed him in the leg as he was trying to leave. Thanks to the bravery of the victim this strong sentence shows the result of those actions. Tackling knife enabled violence is a priority for the unit and we will continue to target and apprehend dangerous offenders".

June 10, 2020