Xeneral Webster went on to kill woman in similar incident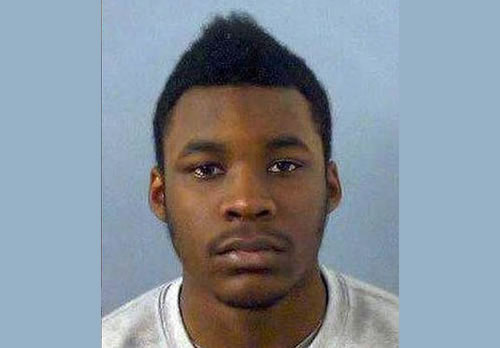 Xeneral Webster. Picture: Metropolitan Police
An investigation has found that a police officer failed to distribute a CCTV images of a man responsible for an acid attack on a woman in a local cinema.
He went on to commit a similar offence in which his victim died of her injuries.
Xeneral Webster, who was living on Westway, Shepherd's Bush at the time, sprayed acid on a Neetta Vaidhya in the Vue Cinema on Western Avenue in March 2017. She was an innocent bystander as Webster had intended the acid to injure a man he was in a dispute with. The police had CCTV images of him but these were not circulated by the officer investigating until 20 months after the offence.
In the meantime Webster had got into a fight in High Wycombe in June 2017. A bottle of sulphuric acid was knocked from his grasp and splashed over 47-year-old Joanne Rand. She later died after contracting septicaemia as a result of her wounds. Webster was jailed for 17 years for manslaughter. He became the first person in the UK to be jailed for a killing of this nature.
An investigation by The Independent Office for Police Conduct (IOPC) watchdog found the detective constable had obtained CCTV images after the Ealing attack but didn't distributed them until November 2018.
A Met spokesman said the officer had been placed on restricted duties pending disciplinary proceedings. The officer has not been named as the IOPC only does so for gross misconduct proceedings.
IOPC regional director, Sal Naseem, said the failure to circulate the CCTV images "was not intentional or deliberate, however it was entirely avoidable".
June 8, 2020