Two men taken to hospital due to suspected gang related violence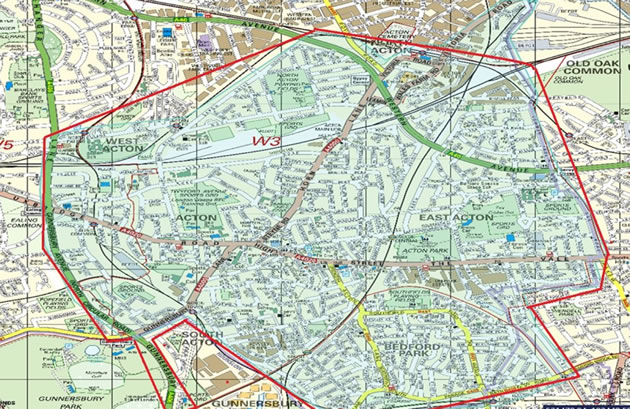 Area covered by Section 60 order
The police have been temporarily granted extra powers in the W3 area and in parts of W4 after what is believed to have been a gang related incident on Monday night (29 July) which left two in hospital.
A section 60 order has been put in place after a man, believed aged 19, was found suffering stab injuries on Acton High Street at approximately 10.05pm. A second male was found with head injuries. In both cases their injuries are not believed to be life-threatening.
The order under Section 60 and 60AA of the Criminal Justice & Public Order Act '94 is in place on Tuesday, 30 July 2019 from 16:00 – 05:00hrs on Wednesday, 31 July. It has been authorised by Inspector Mahil to prevent violence. Police officers have the power to stop and search individuals for offensive weapons or dangerous instruments.
No arrests have been made in relation to what is believed to have been a fight although officers were on Acton High Street this Tuesday to further their investigations.

July 30, 2019