Constantin Nantu refused to accept former girlfriend had moved on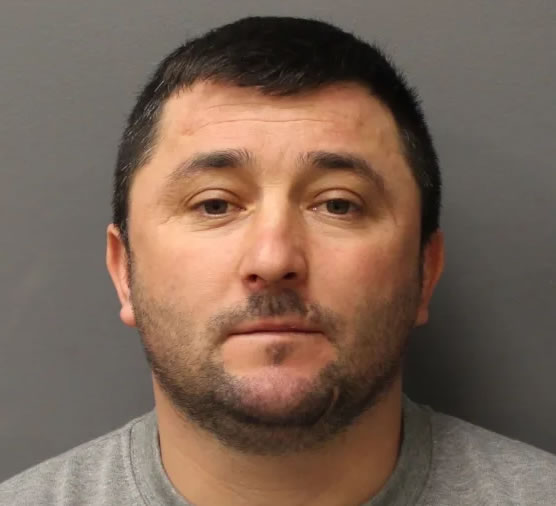 A man who attacked a former girlfriend so severely that when she was found in the street it was thought she was a victim of a hit-an-run has been jailed for ten years.
35-year-old Constantin Nantu was found guilty at Isleworth Crown Court of GBH and harassment on Thursday, 21 March. He had waited for the woman on New Year's Day this year. At around 9.50pm he hid behind a car in Gorst Road, Park Royal and when she passed by, he set upon her, viciously punching her to the back of the head and knocking her to the ground. He continued to punch her as she lay defenceless, desperately attempting to get away.
The victim suffered bruising and cuts to both her eyes, elbows and knees. She also complained of pain to her ribs and was taken to St Mary's Hospital for treatment. She has since been discharged.
Judge Curtis-Raleigh described the offence as a cowardly and despicable premeditated attack which was the product of jealousy and rage.
Enquiries by police established that Nantu had gone to his victim's place of work on a number of occasions including on 29 December 2018, just three days before the attack.
Nantu was furious that the relationship had ended and she had begun to enjoy socialising again.
Detective Sergeant Hannah Rudd, said: "Nantu lay in wait for the victim, approaching her from behind whilst she was talking on her mobile phone. His attack on her was vicious and relentless. He clearly could not accept the relationship he had with her was over and that she was moving on with her life. Instead of spending a happy New Year 's Day, the victim found herself in hospital being treated for serious injuries.
"I sincerely hope that the sentence handed down by the court provides some closure to what has been a very traumatic and difficult time."

April 1, 2019