Andrew Kapta jailed for three and a half years for attack in Hanwell Station
A 41-year-old man from Acton has been sentenced to jail for violently pushing a man onto the tracks at Hanwell station two minutes before a high speed train passed through the station.
Andrew Kapta of Twyford Avenue pleaded guilty at Blackfriars Crown court for one count of actual bodily harm and one count of endangering the safety of a person on the railway. He was handed a 42 month jail term and ordered to pay £170 victim surcharge.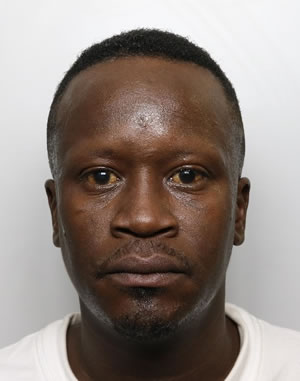 Andrew Kapta
Just after 5am on Friday 17 June Kapta walked into Hanwell station and walked erratically through the station over the next 45 minutes. He then sauntered over to his victim, a 50-year-old man, who was standing near to the platform edge awaiting his train.
As he stood waiting for his train Kapta then ran up to him before fiercely shoving him. With no time to react, the victim then fell backwards, off the platform and onto the tracks.
The victim immediately got up but was unable to climb back onto the platform, forcing him to walk dangerously to the end of the platform to safety. As he walked away, he could hear his attacker laughing and chuckling to himself.
Two minutes later, a train moving at high speed passed through the station. A tragedy narrowly missed. Luckily the victim did not receive any long term serious injuries as a result of the shove.
He then called 999 and Kapta was shortly arrested.
Investigating officer Detective Constable Martin Coburn, said: "This was a highly traumatising assault for the victim who continues to experience the shock of this nasty and senseless assault.
"The consequences of Kapta's unprovoked shove could have claimed the life of his victim. Thankfully, he was clear of the tracks before the approaching train sped through.
"Kapta was a dangerous and violent man and I hope this 42 month sentence gives him time to reflect on the severity of this assault.
"We simply will not tolerate aggression, hostility and violence on the rail network, and will stop at nothing to bring offenders to justice."

November 19, 2016