They say do not approach him but call 999
Police in Ealing are warning the public not to approach a man wanted in connection with a number of knifepoint robberies which occurred in Acton on Monday, 2 November.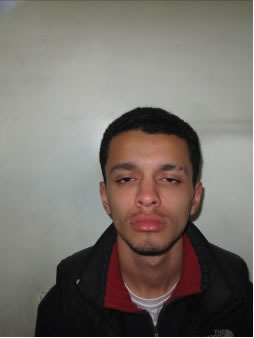 Hussam El-Handi being sought in connection with robberies
They want to trace Hussam El-Handi, 19, who they believe poses a 'significant' danger.
Officers were called to Hillcrest Road, W3 on Monday 2nd Nov at 10:06hrs to reports of two men who had threatened a number of people with a knife and stolen their mobile phones. Police believe there were four victims.
On arrival, officers found two men at the location; both men swung and lunged at the officers with a knife, but the officers were not injured. One of the men ran from the scene and remains at large.
On Tuesday, 3 November, a 20-year-old man was charged with two counts of robbery, one count of attempted robbery and one count of threatening with an offensive weapon. He appeared at Ealing Magistrates' Court on Wednesday, 4 November and was remanded in custody to appear at Isleworth Crown Court on Tuesday, 1 December.
Detective Superintendent Robert Mahoney, Acting Borough commander for Ealing, said:
"We would like to speak to anyone who may have information on El-Handi's whereabouts. We believe he poses a significant danger to the public and we advise anyone who may have seen him or knows of his location not to approach him but call police on 999.
"It is important we track down this man before anyone is seriously injured."
To remain anonymous, contact Crimestoppers anonymously on 0800 555 111.
4th November 2015